Fire Alarms and Fire Safety
Fire Alarms
Davco is a UL-Listed Fire Alarm System Installer.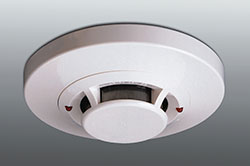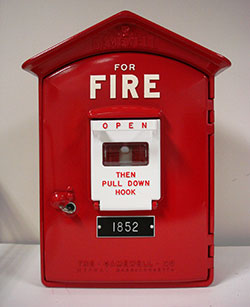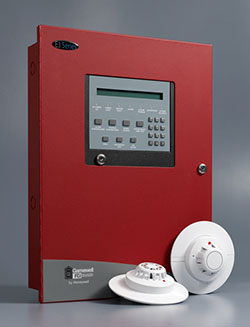 Davco exclusively offers a complete line of Gamewell/FCI fire alarm systems, mass notification systems and related products including Masterboxes. Having worked with all brands of systems, we've found the GW/FCI line of products to be the best platform for our clientele.
Fully scalable, capable of voice evacuation and mass notification and available for retrofitting, GW/FCI offers an incredible line of equipment second to none. For more information on Gamewell/FCI products, please visit www.gamewell-fci.com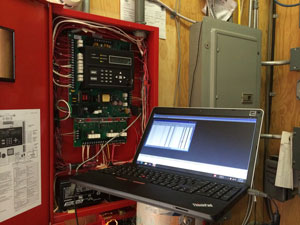 In addition to Gamewell/FCI, Davco all services all brands of fire alarm equipment including, but not limited to:

Silent Knight*
Bosch*
Notifier
Mircom
Simplex*
Firelite*
Edwards
*denotes factory trained/certified staff
Fire Sprinkler Systems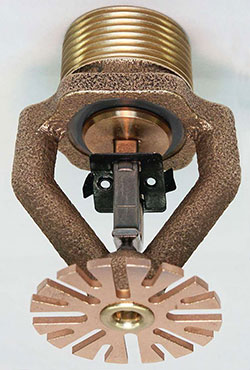 Fire sprinklers are widely recognized as the single most effective method for fighting the spread of fires in their early stages - before they can cause severe injury to people and damage to property.
Davco is proud to offer testing, inspection, service
and installation of fire sprinkler systems.
In addition to sprinkler systems, our sprinkler staff is backflow preventer certified and experienced in the testing, servicing and installation of fire pumps.
Special Hazards, Fire Extinguisher
and Kitchen Suppression Systems
In order to best provide our clients with a complete line of life safety services, Davco has partnered with 2 outstanding companies in the suppression industry- Hiller New England and AllState Fire Equipment.
We've found that handling the scheduling of multiple services concurrently not only saves our customers money on service fees, but ensures code compliance. We're well versed in insurance, Joint Commission, local and federal regulations. For ease of billing, Davco offers direct bill from the above providers or Davco billing at the same rates offered by our suppression partners.
For more information on Hiller Fire and Allstate Fire,
click the links below:
www.hillerne.com                                     www.allstatefireinc.com